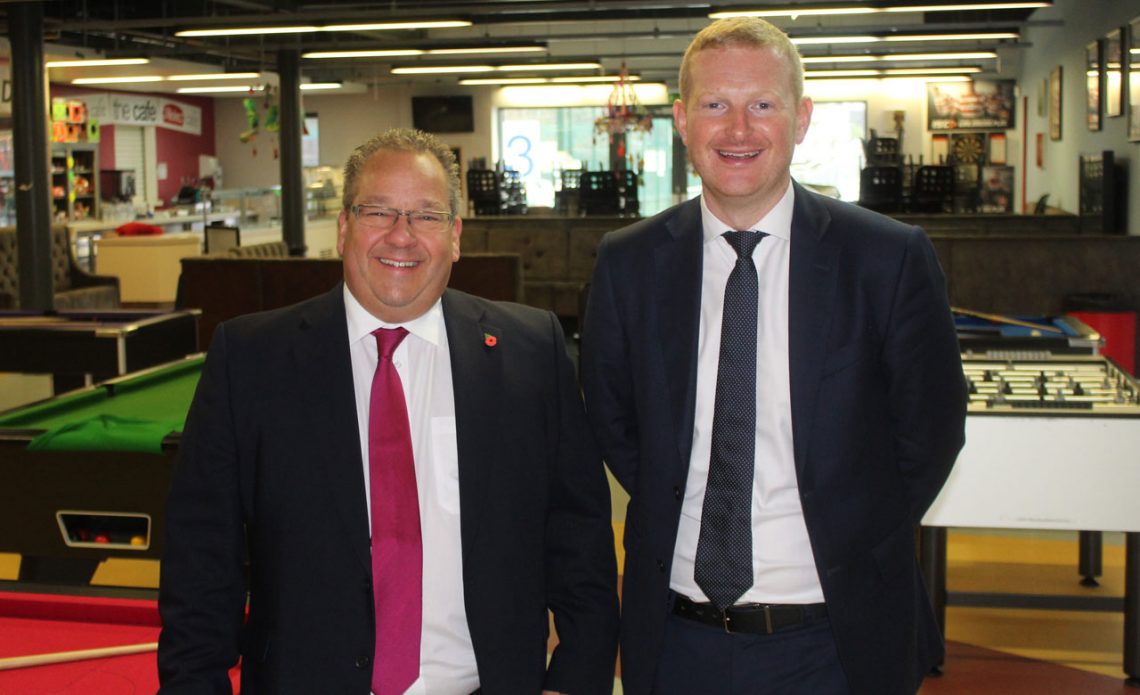 Leading developer Redrow has pledged its support for young people in Barnet by becoming a founder patron of Unitas Youth Zone, in partnership with OnSide and the London Borough of Barnet.
The developer is taking an active step in bringing greater benefits to the community in Barnet, particularly school age children. The plans will see a purpose-built Youth Zone open seven-days-a-week, with more than 20 activities on offer every session for young people aged 8-19, or up to 25 for those with a disability.
It will follow a hugely successful model established by the OnSide charity which has similar Youth Zones in Manchester, Oldham, Carlisle, Blackburn, Wigan and Wolverhampton. All were built using the legacy of Bolton Lads and Girls club.
In September 2015 Barnet Council agreed to invest £4.2 million towards the Youth Zone's £6m development costs, as well as providing the site on Montrose Playing Fields in Burnt Oak, near to Grahame Park and Colindale . OnSide will secure the £1m per annum revenue funding for the first three years prior to opening from a combination of private sector and charitable trusts and grants. The council's funding will come from money received from developers to pay for infrastructure costs in the vicinity of large scale developments.
The aim of the Youth Zone is to raise the aspirations, enhance prospects and improve health and wellbeing for young people in Barnet, by providing affordable access to a wide range of programmes, services and activities including sports, arts, music, employability and mentoring.
Place making is an important part of developments today, and community will be at the heart of Redrow's Colindale Gardens, which will include a new primary school and 9 acres of green open space. The scheme will be a vibrant new neighbourhood for Colindale, one which is an attractive and enjoyable place for all to work, visit and live.
Managing Director Mark Parker said: "Redrow are honoured to be a founding patron of the Unitas, Onside Youth Zone in partnership with the London Borough of Barnet and look forward to working together to create an exciting new centre for the youth within Barnet.

"Redrow are currently building over 2,900 new homes at Colindale Gardens which provide much needed quality homes for families and are committed to supporting the growth and development of the community. With the proposals for a new 600 student primary school and playing fields this youth centre will help not only the current children in the area but also those who will be moving to the area as the development progresses.

"Working in partnership with Onside fits perfectly with what we are trying to achieve through place making at Redrow's Colindale Gardens development."  

Unitas Youth Zone chair Keith Black said: "I would like to offer my thanks on behalf of Unitas Youth Zone and the young people of Barnet to all at Redrow for their valuable and generous commitment.

"Unitas Youth Zone will rely heavily on the support of local businesses and to have Redrow leading the way as our first founder patron is such welcome news. When the Youth Zone opens in 2018, it will be there for the benefit of all young people in Barnet and businesses like Redrow are helping to give them a brighter future."
Construction is expected to continue for the next 12 years, transforming the local area and providing much needed homes for London's families, first time buyers and young professionals. The regeneration scheme, developed by Redrow, will create a new community for the Colindale area, with the first completions scheduled for Autumn/Winter 2017.
Redrow London's ambitious development will see the new homes and facilities complete over several key phases. The development is one of the few new build schemes in the Capital to provide unrivalled green space and is a rare opportunity for residents to enjoy a unique blend of urban and rural living within easy access of central London.
Connected together by cycle lanes, walkways, landscaped gardens, and green spaces, Colindale Gardens will breathe new life into this part of North London.