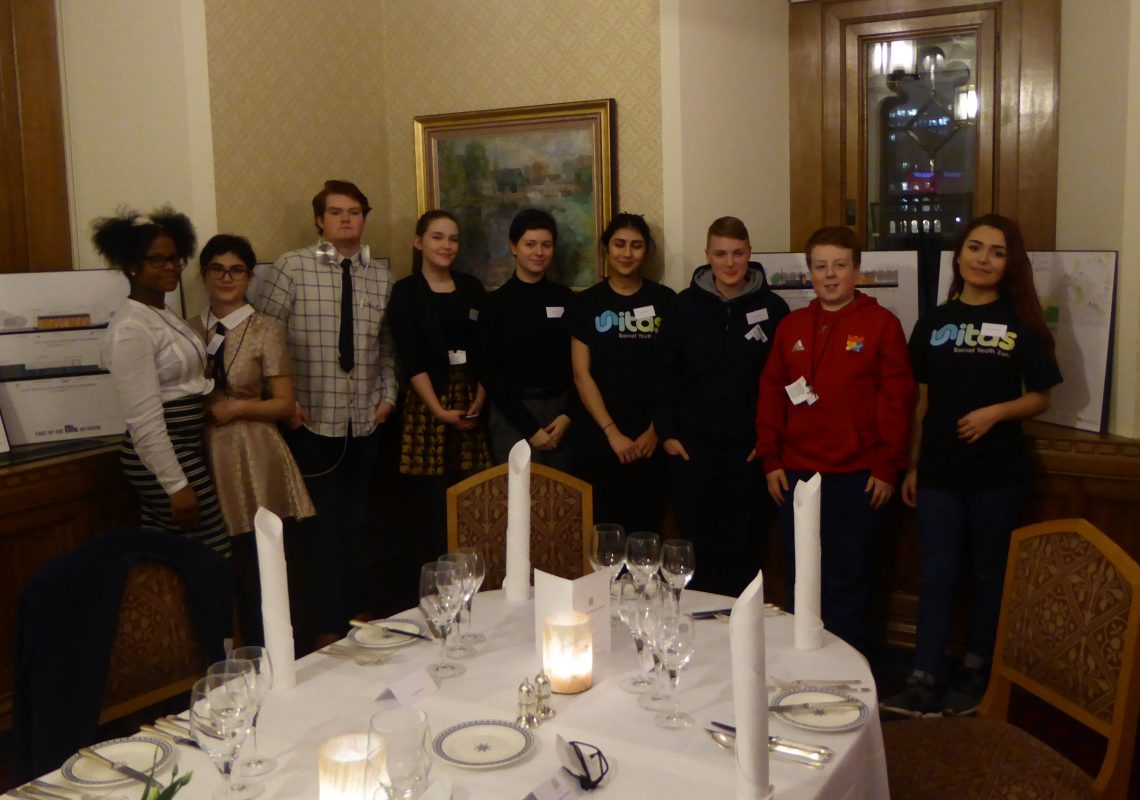 Members of the Barnet Young People's Development Group spoke passionately about what Barnet Youth Zone will mean to them when it opens next year, during a dinner at the House of Lords.
Hannah McKeating and Zuzana Fernandes told a group of business leaders from the borough about the work the group has done over the past year, including branding the Youth Zone with the name Unitas, an explained what the facility will offer.
A planning application is due to be submitted to Barnet Council this month for the Youth Zone, which will be in Montrose Playing Fields and open in late 2018. Youth Zones provide safe, inspiring places for young people to spend their leisure time as well as providing them with world-class facilities.
Unitas will be built on a successful model established by the charity OnSide, which has a network of eight Youth Zones across the North West and Midlands, providing young people with somewhere to go, something to do and someone to talk to.
Other members of the Development Group, as well as young people from the North West, supported Hannah and Zuzana. Jacob Higham, 14, travelled down from Wigan Youth Zone and spoke about how attending the facility has helped him develop his confidence – so much so that he is now a budding entrepreneur after working with the enterprise team there. Hannah Creer, 15, attends The Factory in Manchester and she gave a moving speech about how the Youth Zone has helped her overcome many great difficulties in her life.
Zuzana Fernandes, 15, said: "Presenting at the House of Lords was exciting because I had the chance to talk about something that really mattered to me to people who could really make a difference. Also, presenting in front of a Lord and getting a tour of the building itself was an opportunity I never thought I'd have; I'm so grateful to OnSide."

Hannah McKeating, 16, said: "When I started at the development group I never imagined that I would end up at the House of Lords, talking about my journey with OnSide so far, but here I am. I've never been happier with myself than I am for joining OnSide, and committing to it, as it has changed my life.  I know that sounds cheesy, but now being involved with Unitas is good for me and will be for other young people when Unitas opens."