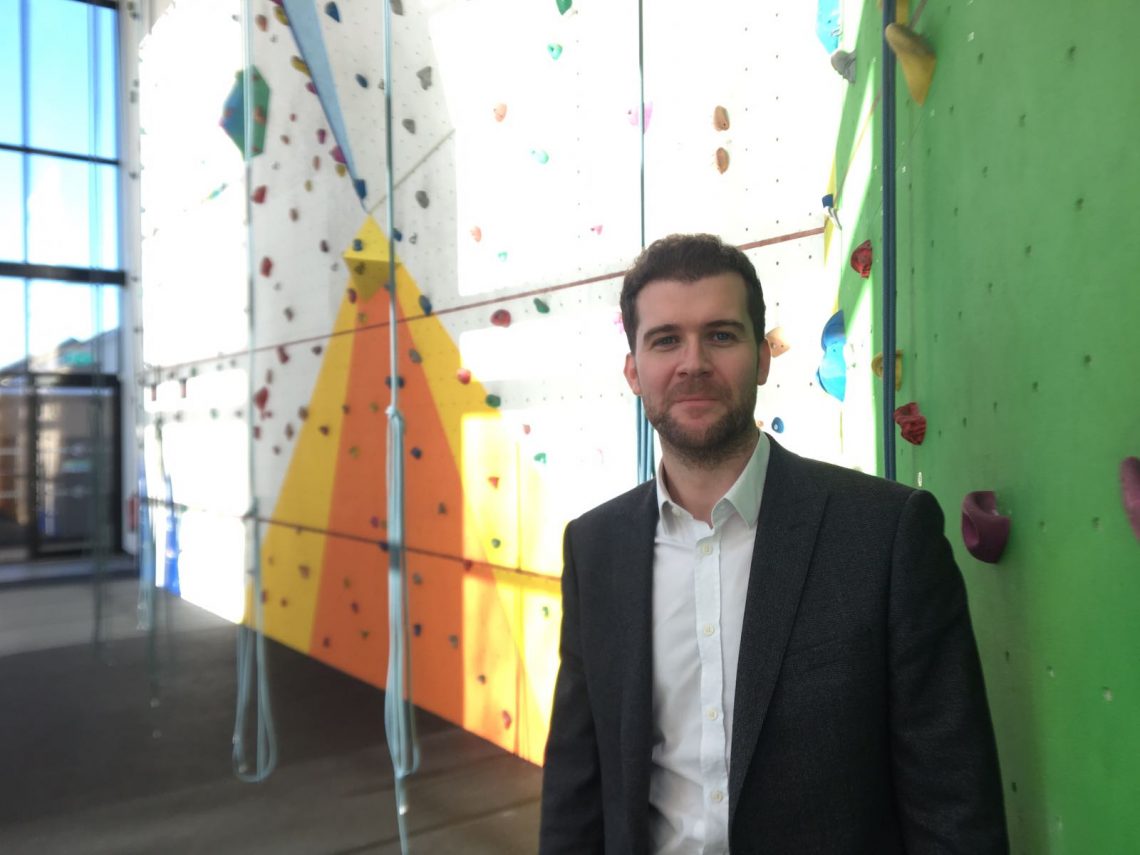 Barnet Youth Zone is delighted to announce the appointment of Tony Lewis as Chief Executive.
Tony brings with him a wealth of experience from working with young people working within children's social care, youth justice and youth services.
Tony began his career working for Connexions as a personal adviser before spending six years at Barnet Youth Offending Team, supporting young people to move away from offending behaviour and on to more positive pathways.
More recently, he headed up Barnet's youth participation and engagement activity and its strategic direction – seeking to ensure that the borough's young people are informing decision making, commissioning intentions and service design and improvement wherever they receive services.
Opening in 2019, Unitas will boast a wide array of world-class facilities and activities from sports in the four-court sports hall, martial arts room and 3G kick pitch; to art, drama, music, cooking and enterprise and employability opportunities. The Youth Zone is being developed by the national charity OnSide which has developed 10 similar Youth Zones across the UK.
Tony will spend the first six months of his role working at OnSide's newest Youth Zone, the Hive in Wirral where he will act as Deputy Chief Executive before returning to London in the summer where he will work with OnSide to assist the ongoing revenue fund-raising campaign for Unitas as well as recruiting his team, which will consist of a number of full and part-time positions and over 100 volunteers.
Tony said: "I have a really clear vision that Unitas will transform the lives of children and young people within Barnet. For just 50p per session and £5 annual membership we'll provide them with a safe and inspiring place to go within a world class facility, with up to 20 activities every day that empower and develop them. A dedicated youth-focussed workforce and volunteer base will work to organisational values laid down directly by our young people themselves."
Unitas Youth Zone Chair Keith Black said: "We are delighted to announce Tony's appointment and to confirm him as Barnet Youth Zone's first member of staff. His wealth of experience mixed with his understanding of the needs of Barnet's young people means he is the perfect person to lead us on this very exciting project."

Councillor Reuben Thompstone, Chairman of Barnet Council's Children, Education, Libraries and Safeguarding Committee, said: "I very much welcome the appointment of Tony as the Chief Executive for Barnet's Youth Zone. His years of experience working in Barnet will stand him in really good stead for the years to come in his new role. This is another important step in making Barnet's Youth Zone a reality."