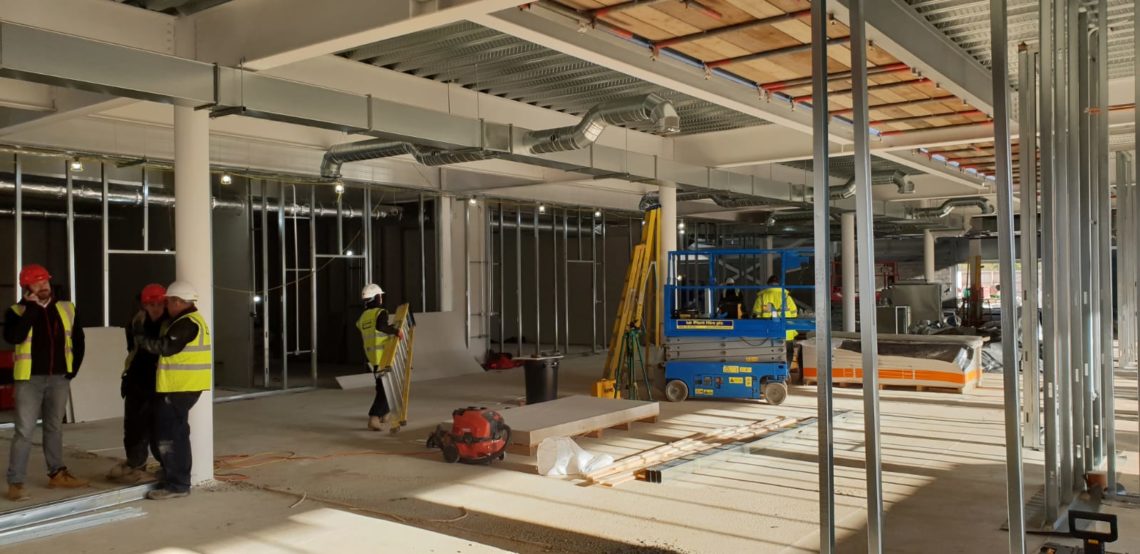 As Unitas continues to progress, we thought we'd take you inside to show you the remarkable progress being made on site.
Very soon, young people in Barnet will benefit from a wide range of activities and facilities with sports, arts, music, dance, cookery and enterprise and employability opportunities to name but a few.
We will open our doors to young people aged between eight 8 and 19 – and up to 25 for those with additional needs – next summer. The work on the building project, led by Ourcontractors, HH Smith & Sons, have been on site since started in February 2018.  Works so far have seen the foundations laid, steel frame erected, roof installed and external cladding progressed.
Internally walls have been erected and first fix mechanical and electrical services installed.  Oh, and the small matter of our AMAZING rooftop kick pitch at 1stfloor is progressing well too.
Unitas Youth Zone will officially open its doors to young people of the Borough this summer and there will be opportunities for invited groups to have a sneak peak of the Youth Zone prior to this as staff complete their training.
Our Chief Executive, Tony Lewis, is extremely excited to be joined by his Core Team this December and very soon we will be advertising other roles including Senior Club Coordinator, Junior and Holiday Club Coordinators, Sports and Arts Coordinators as well as our Facilities Manager. So keep your eyes peeled on our vacancies page for these jobs going live!
In the meantime though, take a look at the pictures from the Unitas site…