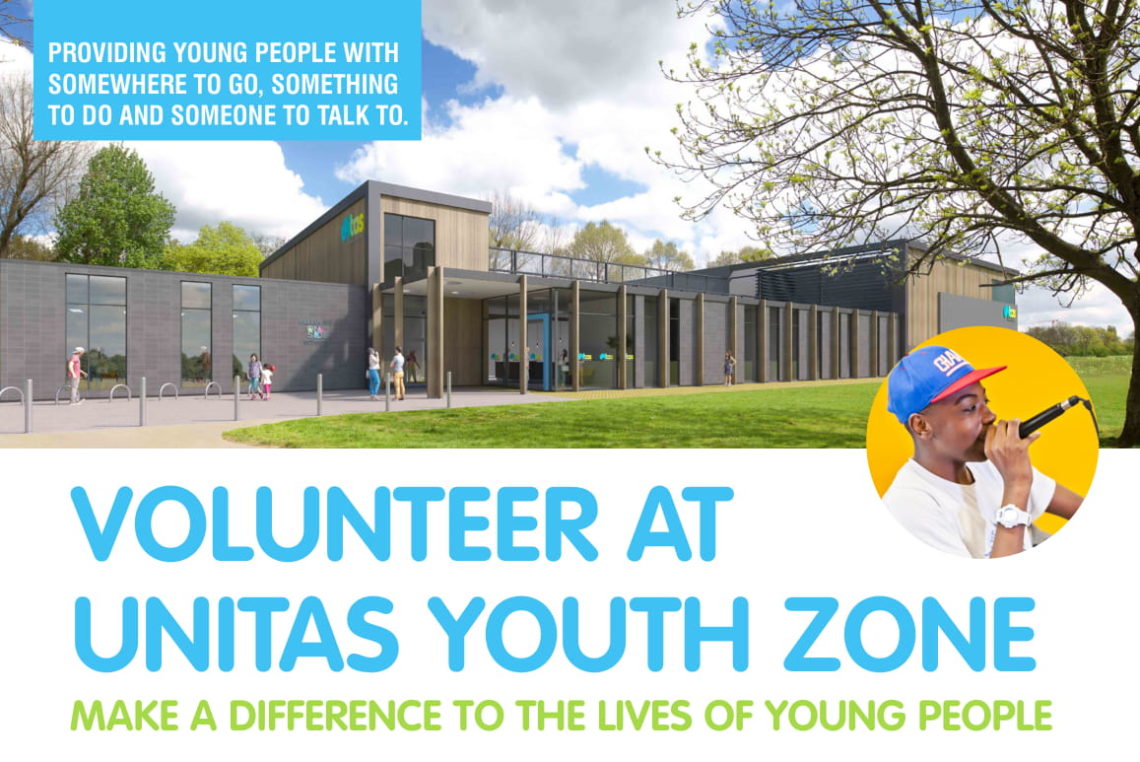 Unitas Youth Zone is on a mission to change the lives of thousands of young people… and we need you!
We are now on the recruitment drive for 100 volunteers, who will add to our 50-strong staff team.
No experience is required, just bounds of enthusiasm and passion to give something back to your community.
Barnet is full of inspiring, generous people and we would like to bottle that positive and friendly atmosphere within Unitas.
There are a range of different roles on offer from music; drama; art; and sport to admin; life skills; catering; and working with young people who have additional needs. For a full list, click here.
Unitas will become home to North London's first OnSide Youth Zone and will join a network of 12 other centres across the UK when it opens this summer. Across that network of Youth Zones, volunteers have made an immeasurable impact.
For volunteers, it's also a great opportunity to enhance CVs, gain new experiences and – most importantly – have fun!
Unitas Volunteer and Staff Training Manager David Barbary is the man heeding up our volunteer recruitment campaign and can't wait to hear from people who would like to be involved.

He said: "The Youth Zone is still several months from opening and we have already had some fantastic interest in volunteering at Unitas which is really exciting!

"As we officially launch our recruitment campaign now, I am so eager to speak to anyone who would like to support Barnet's young people. Volunteers are integral to the success of Youth Zones!"
If you'd like to register your information, click here, or email David at volunteer@unitasyouthzone.org.