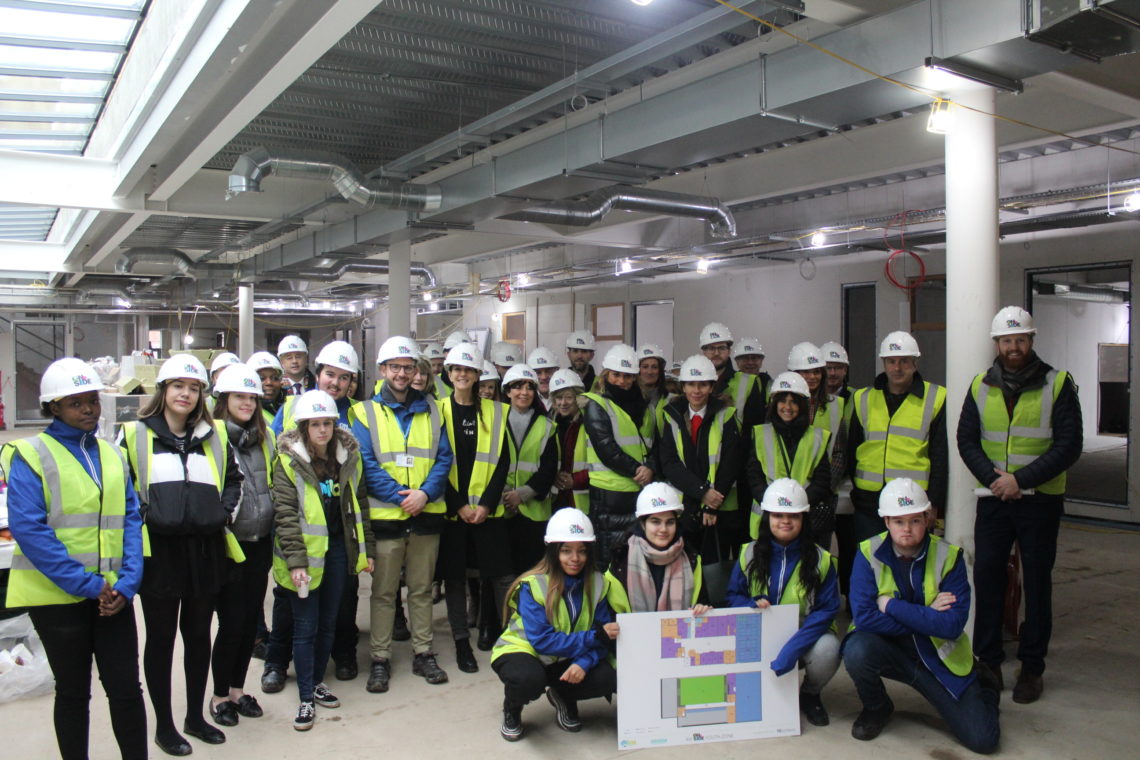 Funders of Barnet's £6.5million OnSide Youth Zone, Unitas, joined young people from the borough for a sneak peak of the building.
With the exterior works almost complete, the inside is now really coming to life and, for the first time, guests were allowed into the building to see the incredible progress that has been made in the 12 months of being on site.
Opening in June, young people aged between eight and 19 (and 25 for those with additional needs), will have access to a wide range of facilities and activities from sports to arts, music to cookery and arts to enterprise and employability workshops for just £5 annual membership and 50p per visit.
The Youth Zone's senior team is now in place and recruitment is now underway for the remaining 50-strong staff and 100 volunteers. Young people are also now able to sign up as members ahead of the big opening this summer.
Barnet Council has contributed £4.2m towards the building as well as the site.
Guests were blown away as they saw the dream becoming an incredible reality on Montrose Playing Fields. Members of the Unitas Young People's Development Group were also on hand to tell them about everything they've done, including naming the Youth Zone 'Unitas', designing the hoardings around the building site, interviewing staff, promoting the facility across Barnet and much more.
Unitas is being developed by the national charity OnSide, which is responsible for generating the funding needed. As well as raising the building costs, OnSide is also raising £1.3million for the annual running costs through an army of 'Founder Patrons', made up of local businesses, philanthropists and a range of trusts and grants.
Unitas Youth Zone Chief Executive Tony Lewis said: "It was fantastic to see so many of our Capital Funders and Founder Patrons on site and hearing their excitement for Unitas. With just months to go until our grand opening, we can't wait to get inside and start delivering world class facilities and activities for Barnet's young people, which is exactly what they deserve."

Councillor David Longstaff, Chairman of Barnet Council's Children, Education and Safeguarding Committee, said: "With the opening of Barnet's Youth Zone fast approaching, it is fantastic to see Unitas continuing to take shape, and I'm very proud that Barnet Council has been able to support the project. When it opens later this year it will provide some really amazing opportunities for young people for many years to come."