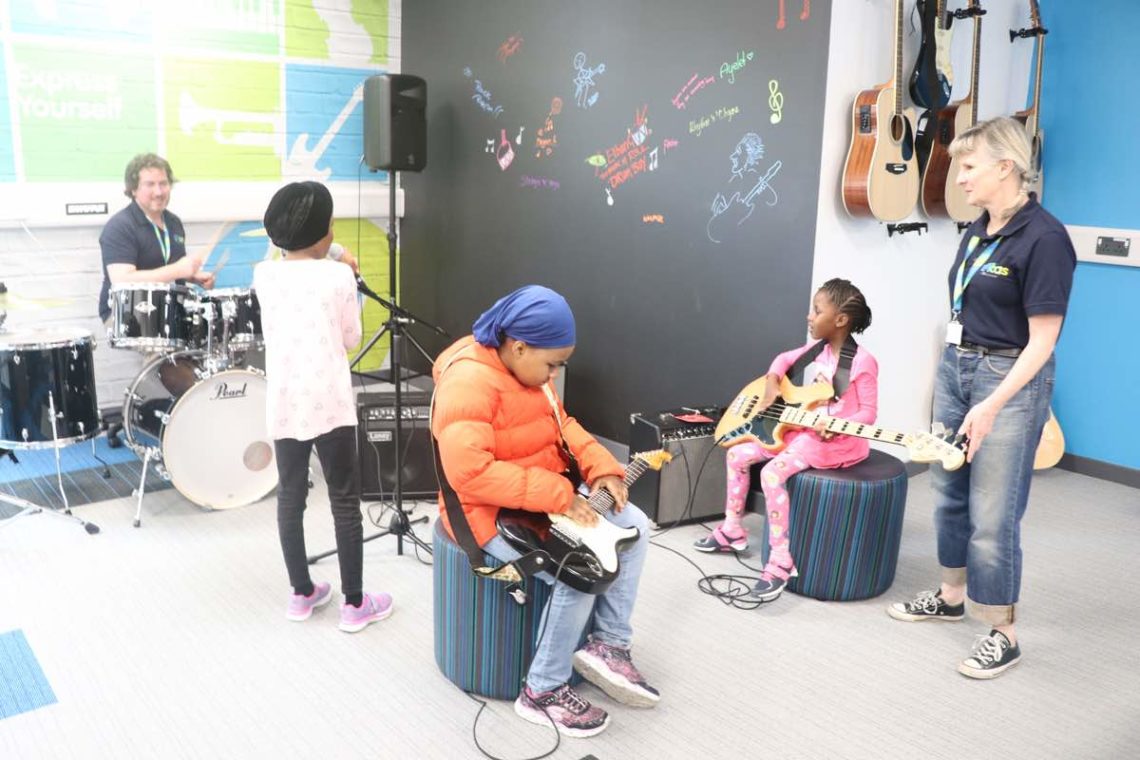 The building is now complete on Barnet's state-of-the-art OnSide Youth Zone, 'Unitas'.
Offering young people aged 8-19 (and up to 25 for those with disabilities) somewhere to go, something to do and someone to talk to, the incredible £6.5million centre will boast an array of world class facilities with at least 20 different activities on offer each evening.
From sports in the four-court Sports Hall, Fitness Suite, Boxing room and on the rooftop 3G pitch to music, arts, employability and enterprise workshops, a giant climbing wall, a mentoring kitchen, hot meals for £1 and much more, young people will pay just £5 per year to be a member and 50p each time they visit.
The Youth Zone has been developed by the national charity OnSide Youth Zones, which has worked with Barnet Council as strategic partners.
As well as providing the land for the building the council has also contributed £4.2million towards the construction costs.The annual £1.4million running costs will be funded by a range of trusts, grants, private sector and philanthropic contributions.
Over the last few months, Unitas has been recruiting its fantastic staff team, creating 50 jobs, including a mixture of part and full-time roles, as well as over 100 volunteering opportunities.
The team has now moved into its new home in Montrose Playing Fields and is now busy preparing to welcome thousands of young people.
Unitas Youth Zone CEO Tony Lewis said: "We are incredibly excited to move into our amazing home. This is a fantastic milestone for us but it's also just the start!
"We have recruited a brilliant staff team that is already planning to deliver the most incredible offer for Barnet's young people.
"Everyone at Unitas is so grateful to our incredible funders who have helped turn the dream of a Youth Zone in Barnet into a reality."
Councillor David Longstaff, Chairman of the Children, Education and Safeguarding Committee, said: "The building looks absolutely superb and is a hive of activity at the moment as opening day approaches.
"From all the equipment being installed, to the sports hall, climbing wall and rooftop pitch, this is going to be an amazing resource for a huge number of our young people.
"I'm delighted that we have been able to play our part in making this fantastic facility a reality."
To sign up as a member, click here.