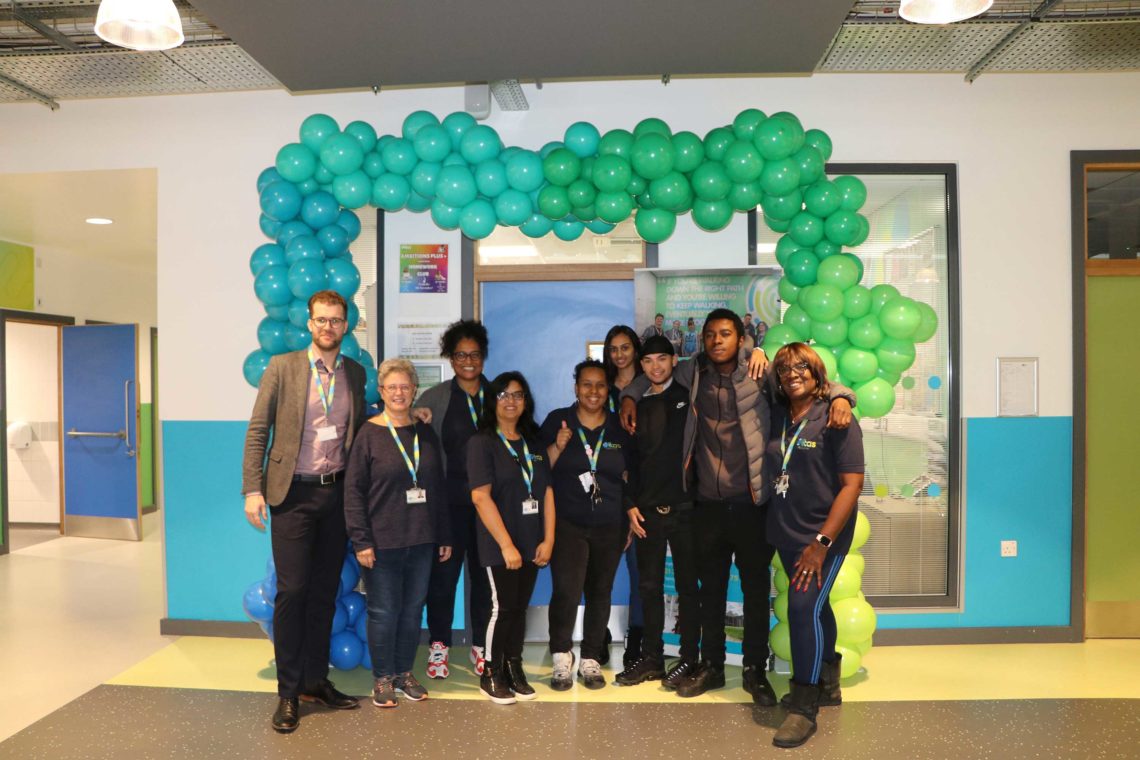 Our second cohort of the Ambitions programme graduate after a very successful 6 week programme at the Youth Zone. 
On Thursday 24 October 2019, the Ambitions programme held a graduation ceremony for our second cohort of members to celebrate our young people being awarded their graduation certificates. Joining our incredible six graduates, Nico, Divi, Daniel, Jordan, Aaron and Ali were Unitas CEO Tony Lewis, representatives from OnSide and other staff members.   
Ambitions is a six-week pre-employability skills programme to support our members aged 16+ in identifying their next steps whether that is work, training, further education, volunteering or apprenticeships.  
It is run by our Employability and Enterprise Coordinators, Jasmine and Michelle supported by volunteers Versha, Trisha and Janaki who together run sessions twice a week during the programme.  
Each session focused on a mixture of soft skills including confidence building and communication skills. These were developed by the young people taking part in mock interviews, workshops and trips to potential working environments such as the Bank of America and Redrow.  
The cohort participated in a CV workshop conducted by Tottenham Hotspur, in which they gained knowledge on use of language, content and formatting CVs to make their applications stand out. They also had a talk with representatives from the Saracens HITZ Programme about their exciting mix of sporting activities such as rugby, football and dodgeball with their structured educational programme.  
On Monday 7 October 2019, the young people were suited and booted for a trip to the Bank of America to participate in a trading activity aimed at practising their maths, buying and trading skills with some members of staff at Bank of America. Afterwards they enjoyed a great afternoon at Flip Out trampoline park, jumping and bouncing on some of the largest trampolines in the UK! 
One of the highlights from the Ambitions Programme was the Speed Networking event which took place on the 21st October 2019. Our young people were able to explore training opportunities, apprenticeships and get career advice from local organisations within Barnet such as the Pro Football Academy UK, Hawk Training, DWP, 5e, Barnet TV and lots more.  
During the programme, the cohort had a DWP interview preparation workshop, we had representatives who came to conduct a session with the young people about professionalism within the interview process. The young people learnt about the do's and don'ts when going to job interviews, were taught about how to present themselves in an appealing manner in order to get a job.  They practised what they had learnt in the workshop by selling a product to the group, exercising key skills in establishing a rapport with the customer and using persuasive selling techniques.  
At the end of the course, the young people managed to establish what they wanted to do once the programme was completed. 
One of the graduates has applied for an internship at a recording studio, two young people have signed for a 6-week construction course whilst others soon will be attending college.   
Our Employability and Enterprise Co-ordinators Jasmine and Michelle said: 'It is important to us that our young people leave with a strong sense of confidence and determination for themselves and their future. We are so proud of the second cohort for what they have achieved and can't wait to hear how they are getting on.' 
We would like to say a massive thank you for all the organisations and staff members who contributed their efforts and time to making the programme the best it can be for the young people.  
Next Steps
Q&A with second cohort graduate Nico 
Nico is one of the second cohort Ambitions Programme graduate, he is a talented musician who aspires to become a successful producer and establish a career within music.  
Why did you decide to join the Ambitions Programme?  
I thought it looked like a good opportunity, it looked like a place that would open opportunities for me and help take my passions forward.  
What is your overall experience of the Ambitions Programme? 
It was good, I came twice a week and it was like a little family, a small group with dedicated staff who want to help you get the most out of it. They mixed speaking activities with work like CV workshops along with fun like the trips to the trampoline park, they set us up with stuff we couldn't have got outside of this like opportunities with the Tottenham Hotspur.  
What were some of your favourite things about the Ambitions Programme?  
The staff, because they supported and encouraged me which gave me confidence. The Bank of the America was also one of my favourite things because the trading activity was good and informative. I also enjoyed the activity which had us creating our own characters, where we could decide who they were and who they wanted to be. I also liked the speaking activities too.  
What have you learnt from joining the Ambitions Programme? 
I learnt to be more open, I learnt what employers want in job interviews and to approach it which has set me up for life. I also learnt team building and leadership skills.  
Would you recommend the Ambitions Programme and why?  
Yeah, because if you are unsure about anything in your life then this clarifies what you're looking for, you will have people that will support your needs and interests.  
What advice would you give to the next Ambitions Programme cohort?  
You won't regret this and if you are unsure about your career or next steps then there is no harm in joining. Be open and say what it is you want out of this, stay committed because you get out what you put into this.