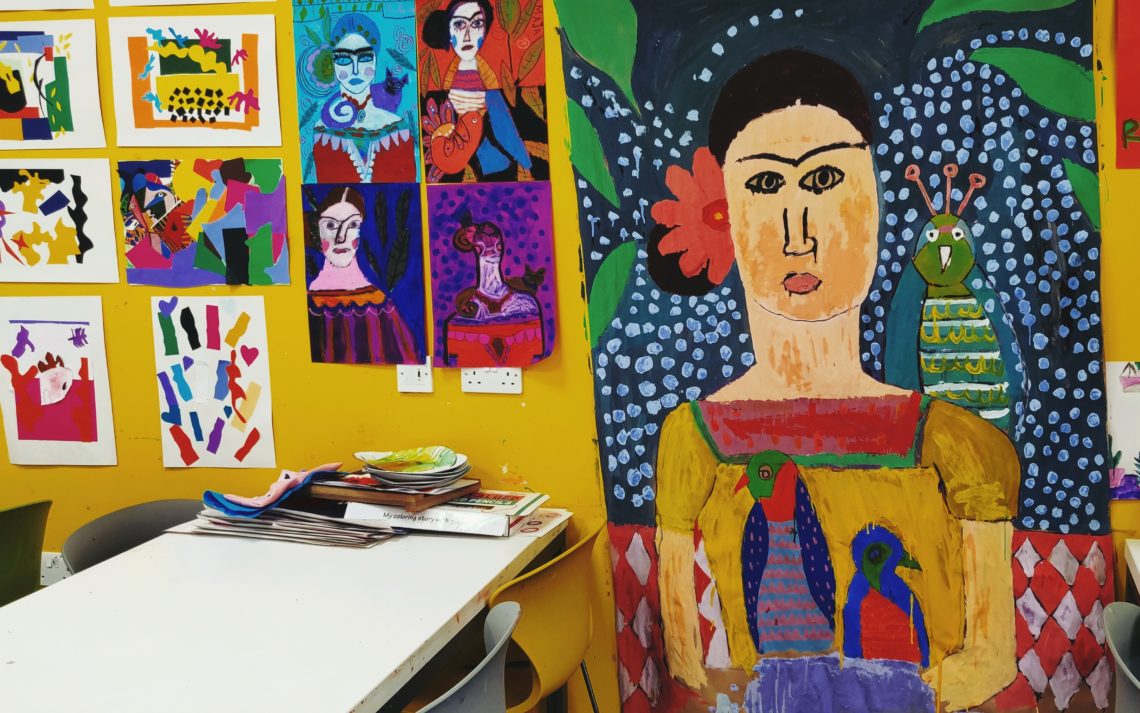 An art project aimed at our Senior girl members will commence at the Youth Zone from Tuesday 28 January 2020 and will be run by our art sessional worker Neha Chandaria.
The 'Women in Art Focus' project will run every Tuesday from 4.00 – 6.30pm and will focus on the many artworks produced by women across the world and the impact they have on contemporary audiences especially our young people.
After many successful art workshops on exploring various art mediums, world artists and art movements such as Van Gogh's 'Starry Night', Paul Cezanne's 'Still Life' as well as lino-cut printing, pottery, watercolour – our art sessional worker Neha is holding a special initiative with our senior member girls to explore and learn the women artists and lifestyles behind many famous works.
Neha will facilitate the weekly sessions in the Art room and hopes to encourage Senior girls to celebrate and feel empowered by the contributions and accomplishments of women in the field of art and culture around the world.
The session will include an introduction in the lives and art of the women artists from ancient to contemporary times such as Frida Kahlo, Berthe Morisot, Bridget Riley as well as exploring articles and documentaries focusing on women artists and discussing their own personal viewpoints in discussions.
On her aspiration in starting the project at the Youth Zone, Neha said: As a practising artist and a woman; I am not sure my artworks would be different if I was a man. It's kind of inquiring into different women artist around the world and ages, and see whether, how and in what degree a gender influences their art styles and practice. It will be interesting to initiate discussions around it and in general to celebrate their contribution in the arts with Senior girl members at Unitas."
Neha also hopes to offer a showcase at the Youth Zone presenting the project alongside the members to commemorate International Women's Day in March 2020.
We wish Neha and our Senior girls all the best of luck for the 'Women in Art Focus' project.