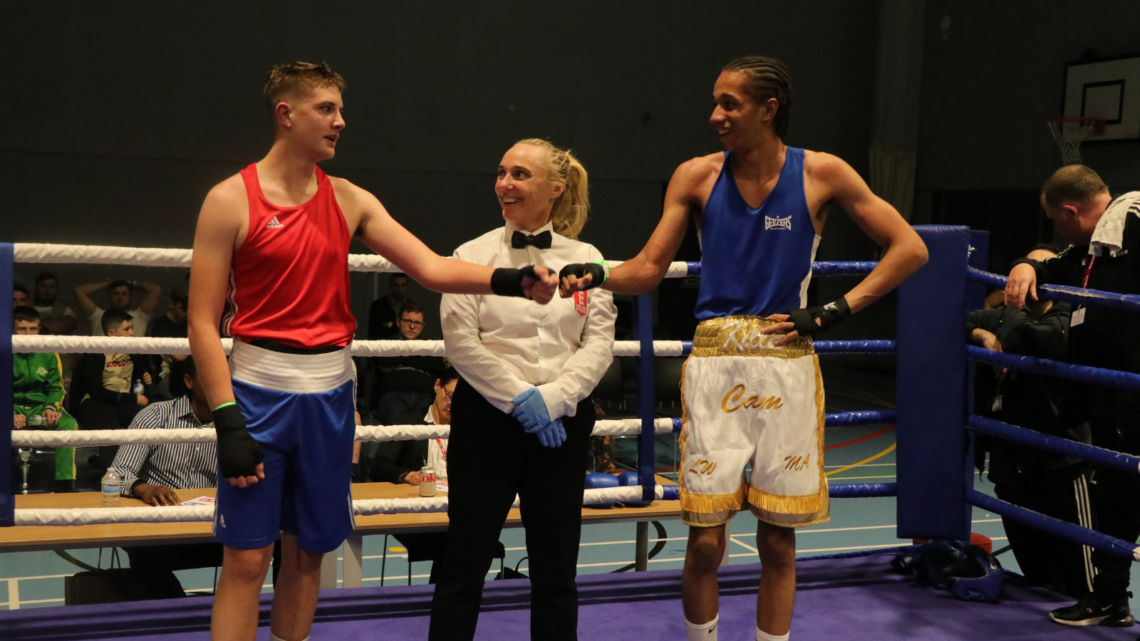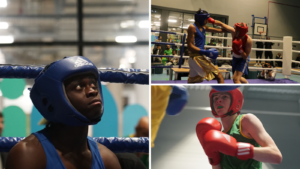 It was a night to remember as Unitas Youth Zone hosted its largest event since the beginning of the Covid-19 pandemic, with over 200 people attending a night of Youth Boxing at the Youth Zone. 
There was an electric atmosphere throughout the night as the crowd were treated to 13 high quality bouts, with each fighter producing a committed and quality display, representing their clubs to the highest standard. The event was hosted by local club Cricklewood ABC, who have been working in partnership with Unitas over the last year supporting a group of dedicated senior members as they take the first steps on their own boxing journeys. For our members in the crowd who have been training hard every week, this event gave them a taste of what they can expect from future bouts of their own.
Unitas Sports Coordinator Rory Britton, who works with the young people at their weekly Cricklewood sessions was pleased with the impact this event had on our Young people.
'This was an inspiring event for our Members & has shown them what can be achieved with hard work and commitment. We had a session at Cricklewood the night after & our numbers almost doubled as a result of them experiencing the live boxing'.
It wasn't just inside the ring that our young people were feeling inspired, as the night provided a great opportunity for a group from our newly launched media squad to provide the media output for the event. The group were able to use their photography & filming skills to capture the action throughout, producing a catalogue of high quality images & film, including those used in this article.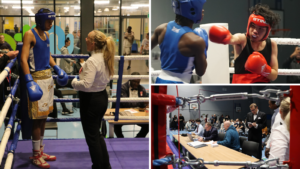 Senior Member & aspiring professional photographer, Bradley, age 15 reflected positively on the night.
'It was a fun experience for me & a great chance to gain new photography skills, especially at a live sporting event which is something I haven't had the chance to do before'
In a further commitment to establishing ourselves as a multi-purpose community venue, we are excited to announce that we will be hosting Boxing England's National semi-finals on the weekend of 30-31st October. Further details of this event, including how you can attend will follow shortly.
Unitas Youth Zone offers a range of spaces for educational, community and corporate use, should you wish to enquire about hosting with us, contact our facilities manager Reggie. Reggie.liston@unitasyouthzone.org.