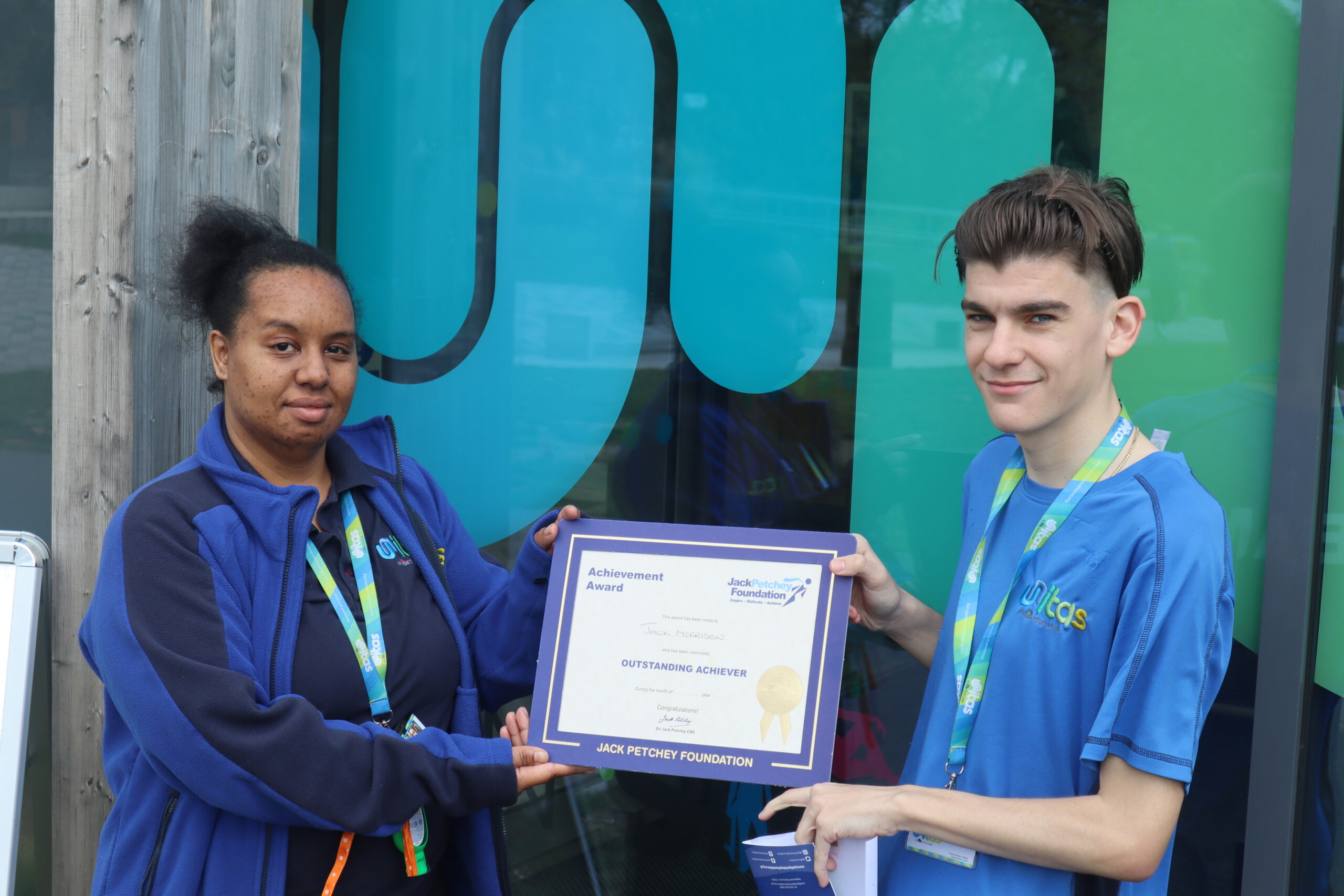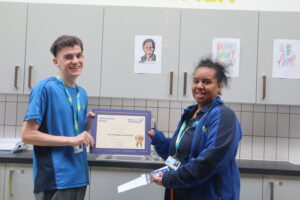 We are delighted to share the news that as a result of the hard work & commitment shown by our young people we have been accepted as a Jack Petchey Gold award centre. This status means that our young people will have even more opportunities to receive recognition for their hard work, as well as a greater reward, with each winner receiving an incredible £750 to spend within the youth zone.
Our staff & Young people have already been busy making nominations and we are proud to introduce one of our first Gold Award winners, Jack Morrison, 18. Jack was nominated by Enterprise Coordinator, Michelle, for his efforts whilst volunteering at Unitas. We caught up with Jack to hear his journey so far.
Tell us about yourself before you started volunteering?
I didn't really have many interests outside of my family – My younger brothers have additional needs, so much of my time was spent looking after them. During the pandemic I felt even worse, I was low on confidence & didn't feel like I could reach my goals.
What have you been doing at Unitas?
I've been helping the facilities team, learning about what goes in to running a Youth Zone, from keep the building clean & well Stocked to supporting the reception team. This has helped me improve my confidence & communication, as I was often on the front of house, so would greet people and show them around the building when they arrived. As my confidence grew, I was able to volunteer on session with young people, starting on holiday club with the younger children, working my way towards Sundays Inclusion session. I am passionate about learning new skills to help me work with Children with Additional needs, my younger brothers have Autism & ADHD, So I Understand the challenges young people with needs can face.
How did you feel about winning a Jack Petchey Award?
When I found out I had won the Jack Petchey award I was shocked – because I had no idea, I was about to win an award. I am really happy to receive this award – It has proved to myself that If I work hard & put my mind to it, I can achieve good things.
What's next?
Now I have won this award, I feel I have the confidence to go on and reach my goals, both in work & my personal life. I want to carry on getting experience of working with young people & would like to get paid employment at Unitas in the future.
What to say to other young people thinking about volunteering?
If you have a big goal, don't be worried about taking things step by step. I started off small, but gradually increased my responsibilities. It's been a great opportunity to learn from experienced people, giving me a confidence boost – But also learning about myself. I'd definitely recommend volunteering, it can feel like a longer process, but it puts you in a better position to get a good paid job in the future. The whole team supported me in different areas, and everyone has been so welcoming to me. Unitas feels like a second home.
Get Involved with the Jack Petchey Award
Anyone can nominate someone for a Jack Petchey award & we have a nominations box on reception, making it really easy to do so! If you'd like to learn more about how Unitas works with Jack Petchey, speak to Jen – Our Youth & Communities Engagement Manager. Email – Jennifer@unitasyouthzone.org