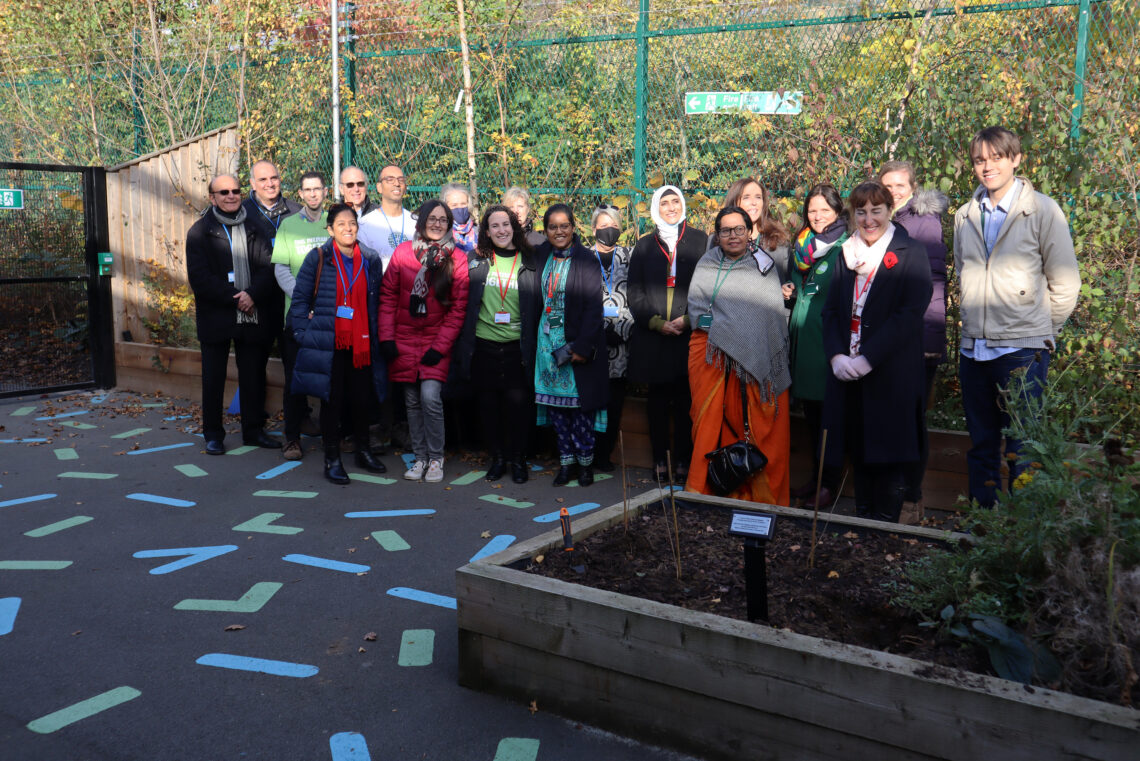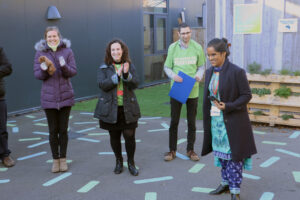 Sunday 21st November marked Mitzvah Day 2021 – a national day of social action that began in the Jewish community and has now spread far beyond and has grown to be the largest day of its kind in the UK. Unitas Youth Zone is proud to have joined a growing international community of over 40,000 people in marking the day through our own piece of positive social action.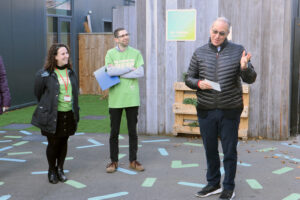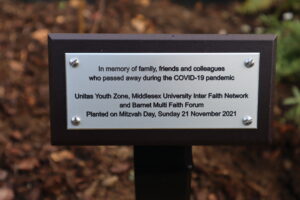 The emphasis of the day is for people of all ages, faiths and backgrounds to come together and give their time towards a shared goal or cause, rather than making a financial donation. Working in partnership with Middlesex University Inter Faith Network and Barnet Multi Faith Forum, Unitas Youth Zone hosted a ceremony to plant three saplings. The newly-planted trees are dedicated as a memorial to those friends, family members and colleagues who sadly lost their lives during the COVID-19 pandemic.
The touching ceremony was attended by Barnet councillors as well as faith leaders representing Barnet's many diverse cultures. The morning was concluded with the planting of a number of trees alongside a commemorative plaque, which now takes pride of place in our newly-refurbished outdoor space, serving as a lasting reminder to future groups of young people who will go on to use the space, as well as a point of reference for young people who wish to involve themselves in future social action projects.
Unitas Chief Executive Robin Moss, who has a personal connection to Mitzvah Day, having previously supported projects was proud to see Unitas mark the occasion for the first time. "Unitas means 'unity' and bringing people of all faiths and none together on Mitzvah Day to plant these three trees was a powerful way for us to honour those who have sadly died in the pandemic and look ahead to a brighter future together."
Should you wish to learn more about Unitas Youth Zone and how your own social action projects could help us support young people from across North London, send us a message to the following address – enquires@unitasyouthzone.org.