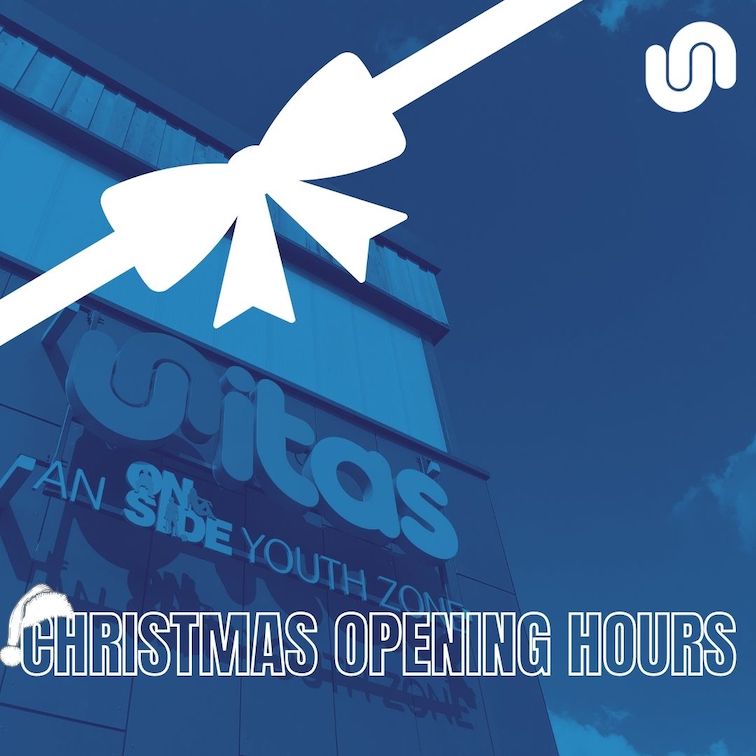 Unitas will be operating with alternative opening hours over Christmas and New Year. Please see below for our adapted opening times.
Christmas Eve (24th Dec) – 3pm Close
Christmas Day (25th Dec) – CLOSED
Boxing Day (26th Dec) – CLOSED
27th-30th December – Normal Holiday Club & Session Hours
New Year's Eve (31st Dec) – 3pm Close
New Year's Day – CLOSED
From Sunday 2nd January our Holiday Club and evening Sessions will revert to our usual operating hours.
Please remember that Unitas continues to operate under some limited Covid-19 restrictions in line with guidance from the UK Government and the National Youth Agency. Details of these can be found below.
Face coverings must be worn in all of our areas but may be removed when eating in our café area, or during sports sessions.
Junior sessions and Holiday Club are back to online bookings.
Walk-in spaces for Junior sessions are limited and cannot be guaranteed. There are NO walk-in spaces available for Holiday Club.
Full guidance can be found via the National Youth Agency website, however, should you have any further questions, please do send us an email or give us a call.
Email – Enquires@unitasyouthzone.org
Call – 02080755888