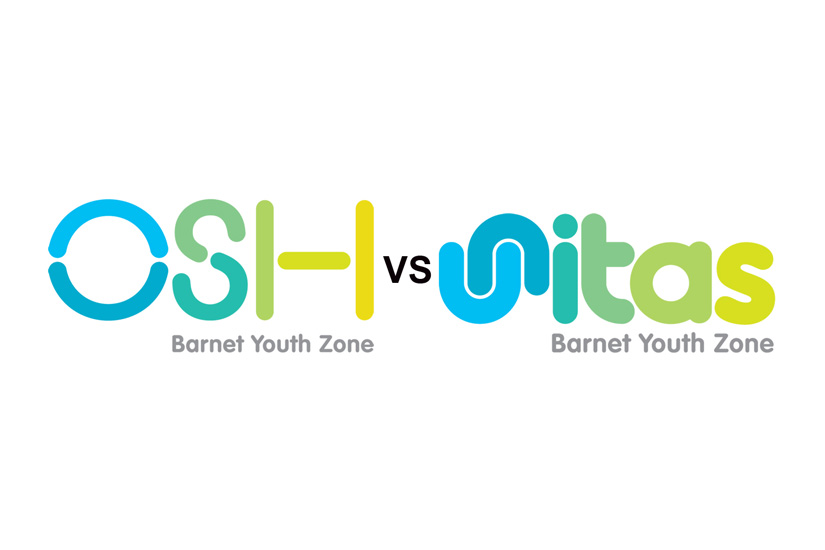 25 young people from across Barnet worked tirelessly with London based design agency Sea, to create two brand identities for the new Youth Zone, which went out for a public vote across the borough.
The two brand identities developed are:
Unitas – Derived from Barnet's coat of arms, Unitas comes from the Latin word for unity, representing the whole borough coming together to give young people a unique, inspiring and creative environment to achieve their potential.
OSH (Our Second Home) – Represents a safe place to go, where young people can express themselves, discover a new passion, have fun and be happy. OSH designed for young people, by young people.