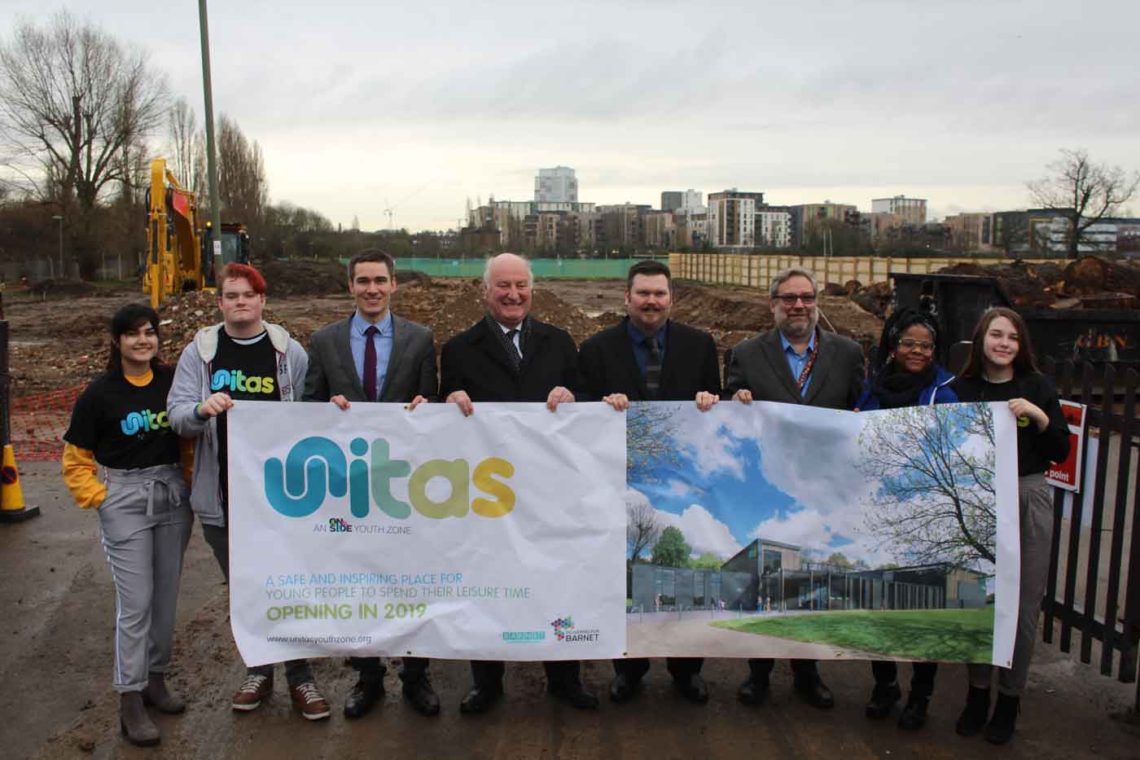 Barnet's young people will soon see their OnSide Youth Zone take shape with building work set to begin on the £6.5million centre.
Excitement across the borough is growing for the facility, which will offer 20 activities every night for young people aged between eight and 19, and up to 25 for those with additional needs.
Barnet Council are putting £4.2million towards the construction costs, and national charity OnSide has raised the remaining £2.3million from charitable trusts, foundations and philanthropists. OnSide has developed a thriving network of Youth Zones across the North West and Midlands and Barnet's facility will be among the first in the South of the country when it opens next year.
Council Leader Richard Cornelius, Councillor Reuben Thompstone and Strategic Director of Children & Young People, Chris Munday, joined OnSide's Project Director Jamie Masraff at the site on Montrose Playing Fields to celebrate this exciting landmark as diggers arrived to begin work. They were accompanied by a number of local young people who have together formed a development group for the Youth Zone.
The development group have been involved from the start of the project, coming up with the name for the Youth Zone, branding it 'Unitas' after a borough-wide voting process; visiting other OnSide Youth Zones across the country; working with the facility's architects to input their ideas of how Unitas should look; and much more.