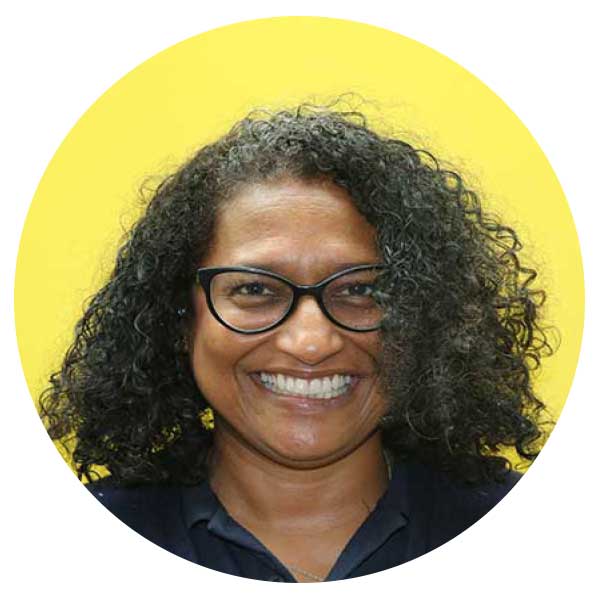 Janaki was born and grew up in North West London, graduating from Trinity Hall, Cambridge in 1989 with a degree in Law. She qualified and practised as a solicitor with the City law firm of Linklaters.
After law Janaki has had a broad involvement in the charitable and non-profit sector. She has worked in a variety of roles with Prisoners Abroad, Bail for Immigration Detainees, the Children's Ark Project, Kalyaan, the National Association of Women's Organisations and the Personal Support Unit at the Royal Courts of Justice. She was also was a parent governor of a Camden Primary School.
Janaki is also a director of M J Allen Associates, a legal consultancy run by her and her husband.
Janaki is passionate about the development of young people with a particular interest in the plight of disadvantaged groups such as refugees and immigrants.