Young People's Development Group
---
The Young Peoples Development Group meet monthly. If you are interested in becoming involved in this group please contact Mark.Blundell@onsideyouthzones.org but please remember places are limited. However there are always other opportunities to get involved.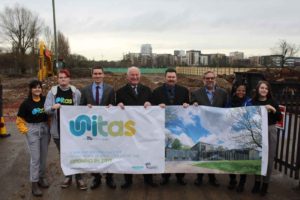 Close to 2000 young people from across the borough have already decided to name the Youth Zone – Unitas. Young people have been involved greatly in the development of the youth zone from naming, branding and having a say in the interior and exterior aspects of the building. They have also been given the opportunity to go around Barnet and spread the good news about the coming of a new OnSide Youth Zone which will become a platform for young people to express themselves and have somewhere to go, something to do and someone to talk to.
With a year away from opening,  young people will have the opportunity to become involved in further recruitment roles, fund raising ideas as well as becoming ambassadors for the Youth Zone. With construction well underway, excitement grows as London's second OnSide Youth Zone makes its way.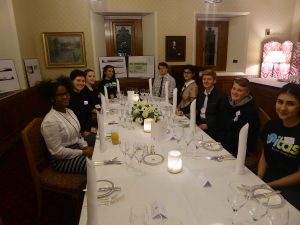 The group have been given the opportunity to visit the wider network of OnSide Youth Zones and participating in events such as the annual OnSide Presidents Cup which brings together all the youth zones and young people get to integrate with other members of Youth Zones across the country.
"Being involved in the group has been really exciting, as we got to choose what we wanted from the design to the name of our Youth Zone. We were lucky enough to visit the other Youth Zones in the north and they were really amazing. We can't wait for our own Youth Zone here in Barnet."
Zuzana Fernandes, member of Barnet Youth Zone's Young People's Development group
BE PART OF SOMETHING AMAZING. BE A PART OF UNITAS.